Step1:Open Display Language Settings in Control Panel
1. To get started, click the Start (Windows Logo) button to open the Start Menu.
2. When the Start Menu opens, enter "change display language" without the quotes, in the Windows search box.
3. A list of search results will appear in the Start menu, click Change display language from the list.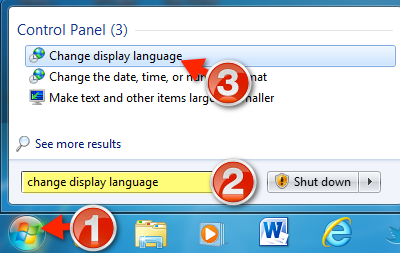 Step2:Setting the Region & Language in Windows 7
The Region and Language window will appear.
1. Make sure that the Keyboards and Languages tab is active.
2. Click the Install/Uninstall Languages... button.
In order for you to use languages other than the default installed in Windows, you will need to download
them from Microsoft, then install the language pack for the language you wish to use.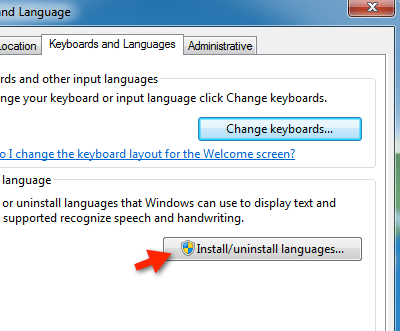 Step3:Install Additional Language Packs from Windows Update
The Install or uninstall display languages wizard will appear prompting you to Install display languages or
Uninstall display languages.
Click Install to download the language packs.
You will then be prompted to select the location of the Language packs with two options,
Launch Windows Update or Browse computer or network.
Unless you have a language pack stored on your PC, click Launch Windows Update to download the
latest language packs direct from Microsoft.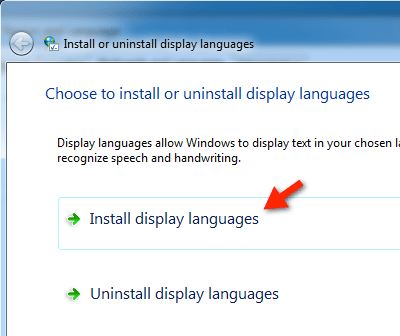 Step4:Use Windows Update Optional Updates to Download Language Packs
Click the # optional updates in the available link (the # refers to the number of optional updates that are available for download).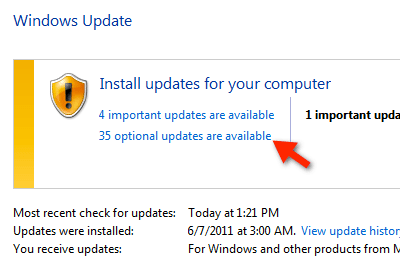 Step5:Select Language Packs to Download & Install
The Select updates to install page will load with a list of available updates that are Important and Optional.
1. Make sure that the Optional tab is active.
2. Select the language you wish to use by adding a checkmark next to the language pack on the list from
the Windows 7 Language Packs section.
3. Once the language packs are selected, click OK.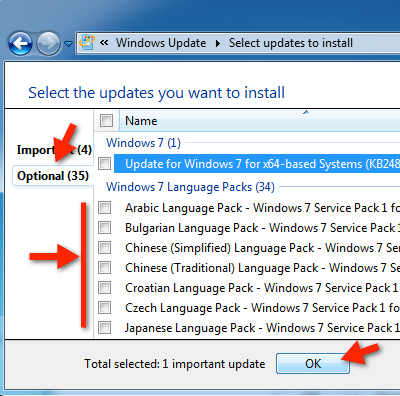 Step7:Language Packs with Download & Install
You will return to the Windows Update page where you will click the Install Updates button to begin
downloading the language packs you selected from the list.
Once the language packs ​are downloaded and installed they will be available for use.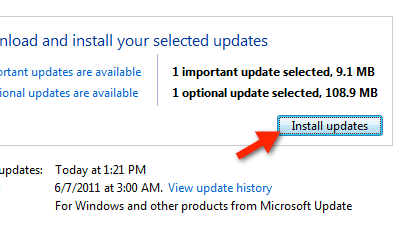 Step8:Select the Display Language You Wish to Use
When you return to the Region and Language dialog box, select the languages you just downloaded
from the Choose a display language drop-down.
Once you select the language, click OK to save the changes. In order for the new display language to
become active, you will need to log off from your computer. Once you log back in, the display language
you selected should be active.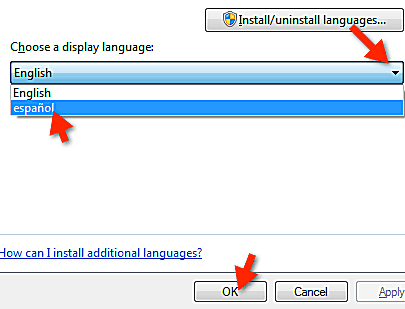 Reference:https://www.lifewire.com/change-display-language-in-windows-7-3507012